Game Night: Battle of the Sexes
July 20th, 2018
Love to play games? We do too, especially where there's great friends, food, and a little bit of healthy competition! That's why we are having a guys vs the gals game night on Friday, July 20th from 6:30-9 pm.
Bring your favorite appetizer / snack to share and put on your game face! Games will vary from traditional card games, to board games, trivia games, and possibly your opportunity to show us your best dance 'moves' to score your team some major points! Don't miss this great opportunity to connect with friends, old and new, as we determine which sex has ultimately brought their A-game for the night.
Please register for this event as we will be offering free childcare for children 12 and under as well as providing chicken Tenders/ nuggets and drinks."
Garage Movie Night: The Greatest Showman
July 21st, 2018
Rated: PG
Hugh Jackman leads an all-star cast in this bold and original musical filled with infectious showstopping performances that will bring you to your feet time and time again.
Inspired by the story of P.T. Barnum (Jackman), the film follows the visionary who rose from nothing to create a mesmerizing spectacle.
This inspirational film also stars Zac Efron, Michelle Williams, Rebecca Ferguson and Zendaya.
Volunteer at Hope House
July 27th, 2018
We at Journey we exist to humbly point everyone to absolute Hope.
Everyone holds onto some form of hope.
Hope to graduate high school.
Hope to have dinner for tonight.
Hope to talk to someone.
But there is one Hope that can fulfill all hopes.
That Hope is Jesus.
We have the opportunity to partner with Hope House Foundation to point everyone to absolute Hope.
We will be volunteering to be with the children of Hope House.
We will be playing games, having bonfire, cooking some s'mores over the fire and more.
We want to be a light to bring absolute Hope!
We will be meeting at 6:30pm at Journey.
REGISTER TODAY!
Paintball
July 30th, 2018
Are you ready for some thrill?!
Paintball is a great way to build strong relationships.
Plus it's an awesome time to just have fun!
We will be going to Lake Norman Paintball:
6237 Old Plank Rd Iron Station, NC 28080
Lunch will be provided!
Please go to this link below and sign the waiver!
Make sure you have the correct date 7/30/18 and group name (Path Student Ministry)
https://www.vantora.com/Paintball/lnp/waiver/default.asp?ev=90028458
Here is the price!
$31/Person + Tax
PLEASE REGISTER BY JULY 20TH!!!
Caterpillar Ministry: Tutoring (August)
August 7th, 2018
Being a missionary does not always involve going out of the country.
Sometimes, the greatest need of the gospel of Jesus is right here in our own backyards.
At Path, we have the opportunity to be a missionary this Summer in our Huntersville community. Specifically at the Huntington Green Community.
We will be tutoring the first and second grade students to help them further their education over the Summer.
We will be meeting at 10:00am at Journey.
This is an opportunity you do not want to miss.
So register today to make a difference in our community!
Kidsplash Baptism Celebration
October 13th, 2018
In the Bible, baptism in a consistent response for those who trust in Jesus Christ. Believers in the New Testament times, when they believed in Him, asked for forgiveness of their signs, acknowledged Christ as their savior and were baptized. Kidsplash is an opportunity to help kids make sense of Baptism so they can do the same thing!
Baby Dedication
November 10th, 2018
We are so glad that you are interested in participating with us in our Baby Dedication Celebration. You have been entrusted with the precious gift of new life, and we look forward to partnering with you as you embark on this parenting journey.
We will have light refreshments at 2:30 and our dedication will begin promptly at 3:00pm.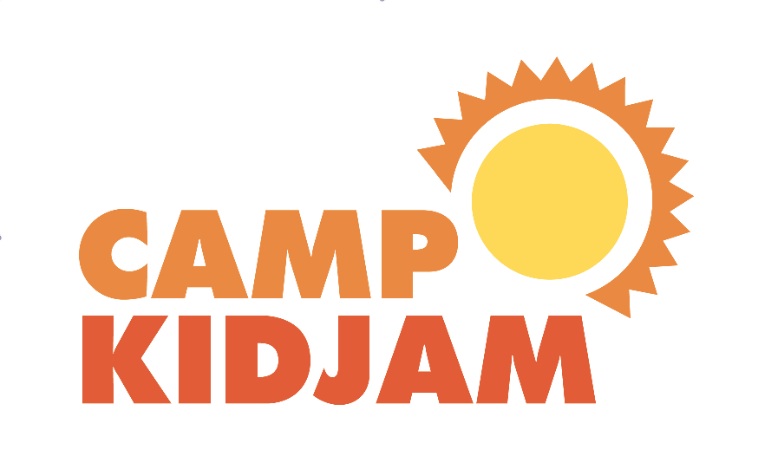 Camp KidJam 2019
June 11th - June 14th, 2019
$0 - $335
We will be returning to Lander University for Camp KidJam on June 11th-14th. If you have a 2nd through 5th grader this camp is for your child!! Camp KidJam has been a favorite summer experience for our children for years with three major components.
JAM SESSIONS
Music, fun, games, praise & worship, skits and teachings all from the main stage in a room filled with hundreds of children and small group leaders.
SMALL GROUPS
After the Jam Sessions the kids break into their small groups and dig a little deeper with their small group leader from our church.
ACTIVITIES
What's a camp without outdoor games, late night fun and good old team competition? Get your game on, because we are going to play hard and laugh
even harder!
Want to know what it will be like? Check out this video
If you have any additional questions, please contact Leslie Goggin gogginmom@gmail.com or Heather Kendall heather@thejourneyonline.com.